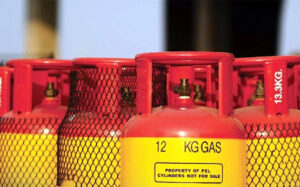 Moon Desk : The price of a 12-kg liquefied petroleum gas (LPG) cylinder has been increased by Tk 16 to Tk 1,235.
Bangladesh Energy regulatory Commission (BERC) announced the fresh price at a press conference at 10am on Wednesday. The new price will be effective from 1pm.
Earlier on August 2, the government decreased the price of LPG by Tk 35 to Tk 1,219 per 12 kg cylinder.
Bangladeshi private LPG operators mainly import the gas from the Middle East market based on Saudi CP.
The BERC, for the first time, fixed the retail-level LPG price on April 12 after holding a public hearing to comply with a High Court order.