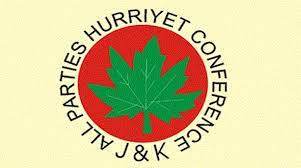 MOON Desk: In Indian illegally occupied Jammu and Kashmir, posters once again appeared in different areas urging people to observe a complete strike on May 22 against the hosting of G-20 meeting in Srinagar by the Narendra Modi-led Indian government.
The All Parties Hurriyat Conference has called for the shutdown in IIOJK and Azad Jammu and Kashmir on May 22 to protest against the Narendra Modi regime's move aimed at misleading the international community about the real situation of IIOJK.
The posters were pasted by the APHC and different organizations including Wariseen-e-Shuhada Jammu and Kashmir on walls, pillars and poles in Srinagar, Badgam, Kupwara, Baramulla, Bandipore, Islamabad, Pulwama, Shopian, Kulgam and other areas of the occupied territory. The APHC has strongly denounced the surge in the Indian state terrorism in IIOJK ahead of the G-20 event planned by the Modi regime in Srinagar on May 22-24.
The posters carrying the pictures of the illegally detained APHC leaders including APHC chairman Masarrat Alam Butt, Shabbir Ahmed Shah, Mirwaiz Umar Farooq, Muhammad Yasin Malik, Aasiya Andrabi, Nayeem Ahmed Khan, and martyred resistance leaders, Syed Ali Gilani, Muhammad Ashraf Sehrai, Sheikh Abdul Aziz and other martyrs.
The posters read, "By holding such an international event in IIOJK, India wants to give legitimacy to its 5 August 2019 illegal action", "The G-20 event in IIOJK is intended to divert world's attention from India's massive human rights violations in occupied Jammu and Kashmir", "Jammu and Kashmir is a disputed territory as per UN resolutions", "G20 countries must ask India to resolve the Kashmir dispute as per UN resolutions".
On other hand, Kashmiris on both sides of the Line of Control will observe complete shutdown on May 22, while anti-India protests and rallies will be held in all major capitals of the world against the proposed meeting of the G-20 countries in Indian illegally occupied Jammu and Kashmir – a UN-recognized disputed territory.
The All Parties Hurriyat Conference AJK chapter and Azad Jammu and Kashmir government will hold a protest sit-in in front of the United Nations office in Islamabad on the same day.
Meanwhile, the Democratic Hurriyat Front, a constituent of APHC, in a meeting in Srinagar supported the call for a complete strike in IIOJK on May 22 during the G20 meeting in Srinagar, saying that India is trying to hide its worst war crimes by holding this event in the disputed territory.