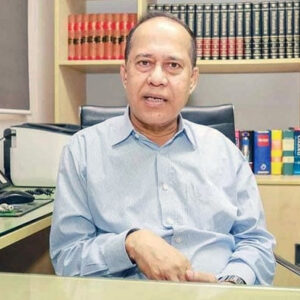 Moon Desk: Chief Election Commissioner (CEC) Kazi Habibul Awal said that the by-polls to the six parliamentary seats were held in a peaceful manner on Wednesday.
"The by-polls to the six parliamentary seats were held peacefully," he told journalists at the Nirbachan Bhaban in the city's Agargaon area after end of the voting.
Noting that voter presence at the poling centres was low, the CEC said, "The voter turnout in the by-polls would be between 15 and 25 percent. But it is not final. After counting the vote, the accurate turnout figure could be known".
Replying to question from journalists, he said the Election Commission (EC) has collected information from the field all the time.
"Television and online media were monitored. No significant irregularities were found except chases and counter chases at some places apart from explosion of a few cocktails," he added.
Speaking about a media report that some outsiders entered some polling booths in Brahmanbaria, Awal said the commission collected information from that areas. Actually, a woman entered a voting centre with her two offspring to cast her vote and at another polling booth, a woman was helping an elderly man to cast his vote, he added.
"Such incident would be happened. We do not consider these to be very serious or extensive. We did not think that these incidents could change the results of the vote," the CEC said.
Responding to a query over the allegation that the EC has no control over the polling ground, Awal said, "I could not accept the allegation that we do not have control. We observed properly staying here. We are continuing communication and collecting information".
Earlier, the voting started at 8:30am and continued till 4:30pm in all the six constituencies-Thakurgaon-3, Bogra-4 and 6, Chapainawabganj-2, 3 and Brahmanbaria-2.
The seats fell vacant following the resignations of six BNP lawmakers in December last year.