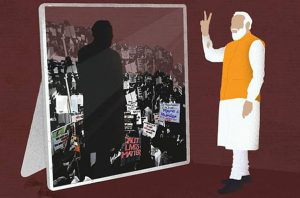 Moon Desk: Over the past decade, India has grown closer to the United States in the face of a resurgent China across the border, but Russia remains its biggest arms supplier.
India is the only major country close to the United States that did not condemn Russia's invasion of Ukraine or imposed any sanctions on it. India is double crossing the Western world.
Since the Ukraine conflict started, Russia-India relations have seen an increase. India has prioritized its own interests and increased the supply of crude oil from 3 % to 15 %. This is benefiting India a lot.
Indian refineries are using Russian crude oil. This crude oil is being refined and sent around the world.
Indian companies have become a hub for the "laundering" of Russian oil. According to financial information provider Refinitiv, 24 million barrels of Russian crude oil arrived in India in May 2022, more than eight times the amount a year earlier.
In June, the number remained high at more than 20 million barrels. US State Department Senior Adviser for Energy Security Amos Hochstein said in a Senate hearing on 9 June that he advised Indian officials to refrain from buying Russian oil.
This is becoming very sensitive. At this time, there is a question about India-Russia double crossed relations, the American think tank should look at this whole issue in detail.
On the other end, International North South trade is activated, the first container is about to reach Mumbai from Moscow. This is a critical instantaneous for US. Western interests are being adversely affected by India's double crossing.
This is the India to which America is giving Cutting Edge Technology. It is India that gets the most American support.
This is the same India that US calls the protagonist of the Indo-Pacific strategy. This is the same India with which US is going to hold the I2U2 Summit in the Middle East. India's dual policy may cost the Western world din the near future.