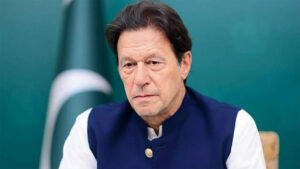 MOON Desk: Pakistan's former Prime Minister Imran Khan secured an extension to his protective bail until May 31, his lawyer said on Wednesday, as an official announced people involved in violent protests over his arrest would be tried in military courts. Khan had been bailed by the Islamabad High Court last Friday following his May 9 arrest, which sparked violent protests across the country that killed at least eight people.
The court extended the bail, which had been due to expire on Wednesday, because the prosecutor requested more time to produce details of the case against him, Khan's lawyer Faisal Chaudhry told Reuters. The arrest of the former prime minister, who was ousted in a parliamentary confidence vote in April last year, has deepened political instability in the South Asian nation of 220 million. Pakistan was already facing its worst ever economic crisis, with a long delay in securing an IMF funding which is critical to avert a balance of payment crisis.
Thousands of Khan supporters had attacked and set on fire scores of government and public buildings, including the army's headquarters, following his arrest. On Wednesday the information minister for Punjab province, Amir Mir, said those accused of attacks on the army would be tried by military courts. Rights groups have previously voiced concerns that military courts often conduct summary trials hearing only abridged evidence.