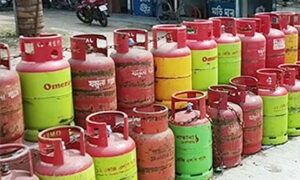 Moon Desk : Bangladesh Energy Regulatory Commission has decreased the prices of liquified petroleum gas (LPG) by Tk 35 to Tk 1,200 per 12 kg cylinder.
The new prices will come into effect from Sunday evening, said BERC Chairman Abdul Jalil.
Earlier in September, the government raised LPG prices by Tk 12 to Tk 1,254 per 12 kg cylinder.
BERC fixed LPG prices in the country for the first time in April 2021 and since then, it has been adjusting the prices each month.