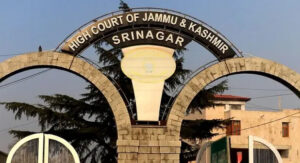 Moon Desk: In Indian illegally occupied Jammu and Kashmir, the High Court has ordered the authorities to file a status report of implementation of Right to Free and Compulsory Education Act, 2009.
The court further directed to furnish the list of aided and unaided private schools in the territory.
The bench of Justice Rajnesh Oswal and Justice Mohan Lal issued the directives on the basis of a Public Interest Litigation (PIL) plea filed by an NGO – Young Lawyers Forum (YLF), Kashmir, seeking the court's directions to the authorities for expeditious implementation of the Right to Education Act in letter and spirit.
The submission was made by the petitioner advocate Huzaif Ashraf Khanpori, who was appearing before the court on behalf of YLF, Kashmir, which is a registered society based in Kashmir and advocates for socio-legal justice, in and out of courts.
Keeping in view the facts and circumstances, the court orders, "The respondents shall file a status report with regard to the steps undertaken by the respondents for implementation of the Rights of Children to Free and Compulsory Education Act, 2009 positively by the next date of hearing."