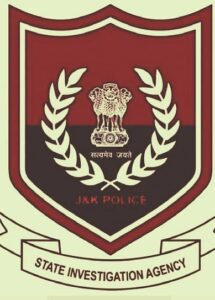 Moon Desk: Modi-led fascist Indian government is using its notorious SIA to arrest innocent Kashmiris on fake charges and punishing them to create an atmosphere of fear and terror in IIOJK.
The SIA is known as the primary counter-terrorist task force of India in IIOJK. The agency is empowered to deal with the investigation of terror related crimes across India without special permission from the states.
In actual its main purposes are to deal with the freedom movements through unlawful actions under Indian state patronage.
SIA is internationally recognized as a tool of repression of HRVs. The international experts and independent analysts have equated SIA with Al-Qaeda and Daesh. HRW has reiterated time and again that India is extensively employing SIA in so-called counterterrorism operations to silence peaceful dissenters, human rights activists, and journalists.
As per the latest statistics, SIA authorities have increasingly brought politically motivated criminal case under terrorism and sedition laws, against activists, journalists, academics, students, and others and use foreign funding regulations to target outspoken groups for their HRs work.
The surge in cordon and search operations by SIA has drawn condemnation in India and abroad. The Observatory for the Protection of Human Rights Defenders (HRDs) expressed concerns over "the acts of harassment, which seem to be only aimed at punishing and intimidating" groups and individuals for their human rights activities.
World Organization against Torture has also stated it's serious in relation to HRAs committed by SIA, "We are deeply concerned about the high risk of torture of victims of illegal arrests by SIA while in custody."
UNHC for HRs Michelle Bachelet has also spoke about the illegal laws implemented by India which "are indeed actually being used to deter or punish NGOs for HRs reporting and advocacy that the authorities perceive as critical in nature". The chair of the European Parliament's Subcommittee on HRs raised concerns about seeing the "rule of law deterioration" in India, including arrests of human rights defenders, journalists, and peaceful critics.
The EU Parliament had written a letter to Indian government on 30 July 2021 and asked to stop grave HRAs in IIOJK.