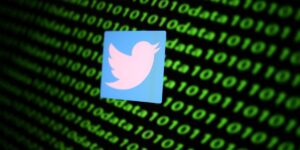 Md Jubair: Even since partition, India is obsessed with Pakistan because of many reasons. Pakistan is India's enemy number one, not China, as its foreign policy is Pakistan-centric based on the philosophies of Chanakya Kautilya. It is referred to in election campaigns and during political rallies. Besides, under the BJP/RSS led government, the Indian mainstream media also plays a major role by airing fake sensational news stories against Pakistan and its institutions, mainly Pakistan army.
Today India has subjected Pakistan to 5th generation and hybrid warfare to destabilize it and is also using its mainstream media/social media to malign Pakistan domestically and internationally. The Stanford Internet Observatory (SIO) of the prestigious Stanford University has unearthed an Indian social media campaign which is spreading fake news and propaganda against Pakistan on Twitter. The SIO studies the abuse of internet technology worldwide. This not the first time India has engaged in activities to malign Pakistan through fake news. It was in 2019 and 2020 when the EU Disinfo Lab, a European Non-governmental organization (Brussels based) uncovered a network of 750 fake media outlets in more than 116 countries. The objective of fake media outlets was to influence the European Union and international organizations with content critical of Pakistan. These fake NGOs, websites and stolen identities were used to propagate against Pakistan while propagating the Indian narrative. Some of the fake NGOs included World Sindh Congress, Balochistan House, Baloch Student Organization (BSO), Gilgit-Baltistan Studies and Friends of Gilgit-Baltistan etc.
All the fake outlets were created and managed by Srivastava group a New Delhi based organization, a brainchild of RAW. According to recent discoveries of the SIO, Twitter has identified 15 datasets of information. One of the datasets contained 1198 accounts that tweeted about Pakistan and India. According to Twitter officials, the country of origin of the datasets was India. The network which was active tweeted in English, Hindi and Urdu. Accounts mostly claimed to be Kashmiris living in IIOJK using fake profile pictures. Mostly of the bios read, 'I love my India and 100 percent follow back', 'proud Indians and proud Kashmiris'. The accounts claimed to be of 'proud Kashmiris' who claimed to be relatives of Indian soldiers and praised the Indian army's operation in IIOJK.
This is not something new as Indian mainstream also playing this game by showing videos with fabricated stories. The Times of India portrayed a video (a by-election rally) in Gilgit as an uprising against Pakistan. The network accused the Pakistan army of human rights abuses and also tweeted that minorities are not safe in Pakistan. Their second target was China and here they crossed all the limits by exaggerating that the Indian army is dominating the Chinese PLA on the borders. They presented Indian soldiers killed in Galwan valley and elsewhere as heroes and accused China for being responsible for COVID, in addition to highlighting the issues of Uyghur Muslims in the Xingjian region of China.
The fake accounts also tweeted against Pieter Friedrich and American activists and authors who are critical of the BJP led government and Hindutva ideology.
In March 2021, the majority of these fake accounts were suspended by the Twitter administration. The international community, European Union, the UN and OIC must take serious notice of continued Indian fake operations to malign and destabilize Pakistan. The BJP/RSS led government which believes in Hindutva supremacy is a threat to peace and stability in South Asia.