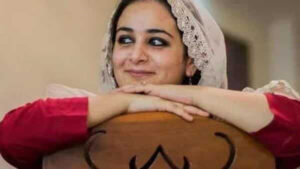 Moon Desk: Independent Kashmiri journalist Aakash Hassan, who writes on human rights, digital technologies and South Asian politics for several Indian and foreign publications, was prevented by the immigration authorities at Delhi airport from leaving for Sri Lanka.
This is the second case within the month of July when a Kashmiri journalist has been denied permission to travel abroad.
Hassan's case bears a stark resemblance to that of Pulitzer-winning Kashmiri photo journalist Mattoo, who too was stopped in a similar fashion at Delhi airport while she was on her way to Paris for a book launch and photography exhibition as one of the 10 award winners of the Serendipity Arles grant 2020."
The Committee to Protect Journalists (CPJ) said, the Indian government "must immediately end its practice of barring Kashmiri journalists from foreign travel".
The travel bans are part of a systematic pattern of harassment against Kashmiri journalists who have increasingly faced arbitrary arrest, frivolous cases, threats, physical attacks and raids since August 2019.
Julie Posetti, Vice-President of Global Research at the International Center for Journalists said, "Restricting freedom of movement is another tool of repression and harassment being used against independent journalists in India – especially those from minority religious and ethnic groups, and those reporting from Kashmir." It is yet another step in India's descent towards a state of total authoritarianism.