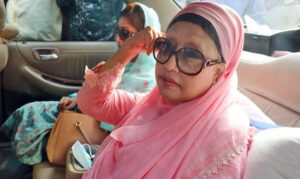 MT Desk: The government has extended the suspension of BNP Chairperson Khaleda Zia`s jail sentences by another six months.
The Ministry of Home Affairs has taken the decision at the recommendation of the Ministry of Law. With this the government has suspended the jail sentence of former prime minister for the sixth time.
Home Minister Asaduzzaman Khan Kamal stated it to journalists on Sunday afternoon.