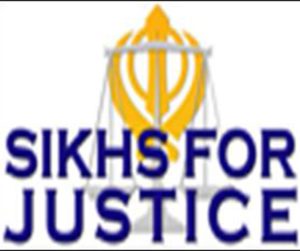 Moon Desk: Sikhs for Justice (SFJ) has announced next phase of voting for Khalistan referendum in Toronto, Canada on 18 September 2022.
The referendum kick started from London on 31 October, SFJ's innovative Khalistan referendum sought votes from the Sikh diaspora on the question of the secession of Punjab and other Sikh majority areas from India.
India has tried to portray Sikhs as terrorists but the whole world witnesses that they are peaceful and democratic people who believe in ballots, not bullets and that's what frightens India.
Huge participation of Sikhs in referendum for their homeland has unnerved India. Gurpatwant Singh Pannun said that Indian government had gone out of its way to target the Sikh leaders and especially those associated with Khalistan referendum and Khalistan movement but vindictive actions would fail.
Sikhs for Justice UK's Coordinator, Dupinderjit Singh said, "Under UN Charter and Universal Declaration of Human Rights, Sikhs have a right to express their will through referendum on the question of continued and future association of Punjab with India but Indian regime has attempted to criminalize those Sikhs who have spoken out against Indian occupation of Punjab.
India has registered cases against top Sikh leadership and hundreds of overseas Sikhs who have campaigned for Khalistan.
President Council of Khalistan, Washington DC, Dr Bakhshish Singh Sandhu said, Sikhs have expressed their right to vote for the creation of Khalistan through their democratic voting right.
Sikhs have been coming out in thousands to vote for the Khalistan Referendum to express their support for Khalistan.
Moreover, Sikhs have also come out in Italy, like elsewhere, with a clear case for right to self-determination on the grounds that they have a separate religious identity & language and have been subjected to genocide by India since 1984. Sikhs have sent out a message that they reject Hindutva rule over them and will not rest till they are free.