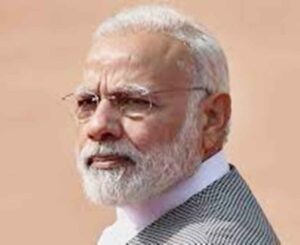 Moon Desk: Twitter co-founder Jack Dorsey made a startling revelation during an interview to a YouTube channel 'Breaking Points' that the Indian government had threatened to shut down Twitter in India, raid the homes of Twitter employees, and close down Twitter offices if the company did not comply with its requests.
Twitter had received numerous requests from the Indian government to block accounts related to the farmers' protests and those critical of the government. Dorsey described these actions as an infringement on freedom of expression in a democratic country like India, according to media reports.
"India for example, India is one of the countries which had many requests around farmers protests, around particular journalists which were critical of the government, and it manifested in ways such as 'we will shut Twitter down in India'… 'we would raid the homes of your employees', which they did; 'we will shut down your offices if you don't follow suit'. And this is India, a democratic country," Dorsey said during the interview.
The farmers' protests in India, which started in November 2020 and saw thousands of farmers camping at Delhi border points, came to a conclusion in November 2021 when Prime Minister Narendra Modi announced the decision to repeal the controversial farm laws.
The laws were withdrawn during the winter session of Parliament after Modi acknowledged the government's failure in convincing the farmers and appealed to them to end their year-long protest.
Government, however, declined the allegations made by Dorey and termed it "outright lie."
In a tweet, Union IT Minister Rajeev Chandrasekhar termed the comment as an "outright lie by Jack Dorsey, perhaps an attempt to brush out a dubious period of Twitter's history".
Responding to Dorsey's claims, Rajeev Chandrashekhar, Union Minister of State for Entrepreneurship, Skill Development, Electronics & Technology, stated that Twitter, under Dorsey's regime, repeatedly violated Indian law and failed to comply with it from 2020 to 2022.
Chandrashekhar said that no one was sent to jail or Twitter was shut down, but the focus was on ensuring compliance with Indian laws. He emphasised that India, as a sovereign nation, has the right to enforce its laws on all companies operating within its borders.
Chandrashekhar also mentioned that there was evidence of Twitter's arbitrary, partisan, and discriminatory conduct during that period, including the misuse of its power on the platform. "The government's policy for all intermediaries operating in India is clear – compliance with laws to ensure a safe, trusted, and accountable internet," he said.
"Dorsey's Twitter regime had a problem accepting the sovereignty of Indian law. It behaved as if the laws of India did not apply to it," Chandrasekhar said.
The Congress party's wings, the Youth Congress and National Students' Union of India, shared the clip of Dorsey's interview on Twitter. Srinivas BV, the national president of the Indian Youth Congress, reacted to Dorsey's interview by tweeting, "Mother of Democracy – Unfiltered."
Congress MP Manish Tewari said on former CEO of Twitter Jack Dorsey's claim on 'pressure' from India that it is not surprising and added that after 2014 there has been a systematic erosion of the freedom of speech and expression in the country.