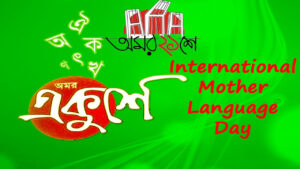 MT Desk: As the month of language movement will begin today, the nation will pray for the valiant sons of the soil, who were killed during the language movement in the month of February in 1952.
The Bengali nation achieved the dignity of their mother tongue on February 21, 1952 through the supreme sacrifices made by Salam, Shafiur, Barkat, Rafique, Jabbar and others during a massive movement.
It is a matter of dignity for the nation as only the Bengalese have sacrificed their lives for establishing Bangla as state language.
The Language Day — February 21 — is also recognized as the International Mother Language Day.
The nation usually observes the month through various programmes. The first hours of February 1 will be observed through various programmes at the Central Shaheed Minar in the city.
As the month-long Amar Ekushey Book fair, which traditionally begins on the first day of February, is the main attraction of the month-long observance, Prime Minister Sheikh Hasina is expected to inaugurate the fair as the chief guest on Bangla Academy premises here at 3pm today.
Besides, the national poetry festival will also begin in the city tomorrow, which started in 1987 against the autocracy. Bangladesh Patha Natak Parishad will stage street drama at Central Shaheed Minar here.
Different social, political and cultural organizations will also observe the month through various programmes.