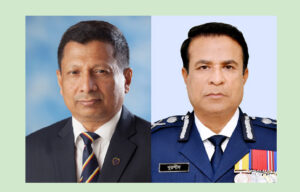 Moon Desk : The Rapid Action Battalion Director General Chowdhury Abdullah Al-Mamun has been appointed the new Inspector General of Police.
Alongside, Additional Inspector General of Police M Khurshid Hossain has been made the new director general of RAB.
The Public Security Division under the Home Ministry issued a notification on Thursday appointing them in the respective positions.