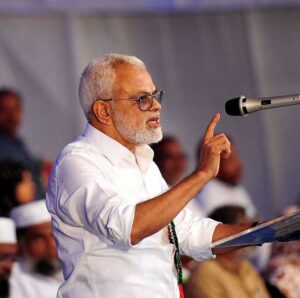 Md Jubair: India's notorious National Investigation Agency's court has refused to grant interim bail to prominent Muslim leader and founder chairman of Popular Front of India, E Abubacker, after deterioration of his health in jail.
The 70-year-old Muslim leader is currently lodged in New Delhi's Tihar jail for a case investigated by the NIA under provisions of draconian law, Unlawful Activities (Prevention) Act (UAPA) and the NIA Act.
Delhi's Patiala House Court, however, has directed the Tihar jail authorities to shift E Abubacker to All India Institute of Medical Sciences in Delhi for treatment.
The NIA special judge Shailender Malik in his order directed the jail authorities that the PFI leader be taken to AIIMS hospital with his all medical documents and investigation scan reports carried out uptill now so that he may be provided appropriate treatment, diet plans for all his medical difficulties at AIIMS hospital.
In his petition, the PFI leader said that he is suffering from serious medical ailments, including a rare form of cancer – gastroesophageal junction adenocarcinoma – and Parkinson's disease.
E Abubacker has been in judicial custody since October 6. Hundreds of Muslim activists associated with PFI including top functionaries of the organization were arrested in September, this year, under draconian UAPA and have been languishing in jail across India.
On 28 September, India banned PFI and its associates including Campus Front of India, Rehab India Foundation, All India Imams Council, National Confederation of Human Rights Organizations, National Women's Front, Junior Front, Empower India Foundation and Rehab Foundation, Kerala, for five years. E Abubacker has been either the founding chairman or patron of all these organizations.