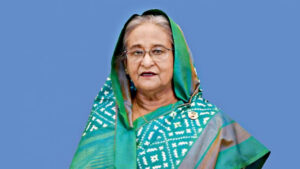 MOON Correspondent: The Bangladesh Business Summit (BBS) is all set to kick off today with the aim of showcasing the country's economic potential before the global audience.
Prime Minister Sheikh Hasina is expected to inaugurate the three-day summit in the morning at the Bangabandhu International Conference Centre (BICC) in Dhaka. She will also open the Best of Bangladesh Expo the same day, said a press release.
The Federation of Bangladesh Chambers of Commerce and Industry (FBCCI), the country's apex trade body, is organising the international summit marking its 50th founding anniversary.
The foreign affairs ministry, commerce ministry, and the Bangladesh Investment Development Authority (BIDA) are partnering with the FBCCI for the summit.
The summit will highlight the success stories that have set the foundation for Bangladesh's sustainable growth.
Ministers from seven countries, including the UK, Saudi Arabia, China, Bhutan, and United Arab Emirates, chief executives of 12 multinational companies, and more than 200 foreign investors and business leaders from 17 countries are expected to attend the summit.
The summit will help enhance Bangladesh's economic capacity, create new investment opportunities, and promote business expansion, said FBCCI President Md Jashim Uddin in the statement.
Policymakers and business leaders will discuss various issues with regard to investment and accelerate further growth of Bangladesh economy which registers 6 percent growth in the last two decades.
There will be three plenary sessions on strategic issues – investment opportunities, long term finance and digital economy — at the business summit. Businesses and policy makers will also discuss apparel & textile, energy security, infrastructure, consumer goods, hi-tech & automobile, circular economy and pharmaceuticals and health care.
There will be parallel session on women's participation and tourism and blue economy at the summit, according to the FBCCI.