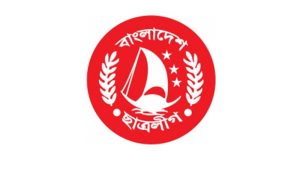 DU Chhatra League hall conference on Sunday…
A conference of 18 halls of Dhaka University Chhatra League will be held on Sunday at the Teachers and Students Centre, Sanjit Chandra Das, the president of DU Chhatra League, has said.
"We want those as leaders who will able to make this university a research ground, ready to sacrifice for the ideals of Bangabandhu and serve for the betterment of students because the DU halls are the roots of the Chhatra League", general secretary of DU Chhatra League Saddam Hussein said on Saturday.
"If there is any allegation of misdeeds against any candidate, they will not be nominated as a leader. And the conference will be held maintaining all Covid-safety protocols," he added.
All other student organisations are invited to join the hall conference at TSC, the DU Chhatra League leaders said.
Sanjit added: "The names of the hall committee of the Chhatra League will be declared within two to three days after the conference."