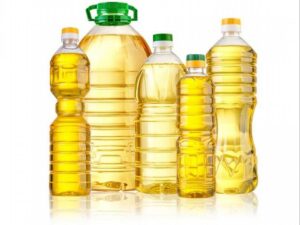 Moon Desk: The Ministry of Commerce has set the new price of
loose palm super oil, refined loose sugar and refined packed sugar.
The price has been re-fixed considering the international market price and
local production cost of those items alongside recommendations from the
Bangladesh Trade and Tariff Commission, said a notification from the Ministry
of Commerce today.
As per the new price list, the maximum retail price of refined packed sugar
per KG will be Taka 95, refined loose sugar per KG will be Taka 90, and loose
palm super oil per litre will be Taka 125.
Before fixing of the new price, the loose palm super oil was selling at Taka
133 per litre while that of packed sugar at Taka 89 per KG at the retail
level. With the fresh pricing, the price of palm oil decreased by Taka 8 per
litre.
The notification said per litre loose palm super oil will be sold at Taka 120
at millgates, distributors will sell it at Taka 122, while at the retail or
consumer level, it will be sold at Taka 125.
Per KG of loose refined sugar can be bought at the millgates at Taka 85, at
the distributor level at Taka 87, and at the retail level at Taka 90. And the
distributors will buy packaged sugar at Taka 90 at millgates and sell it at
Taka 95 at the retail level.