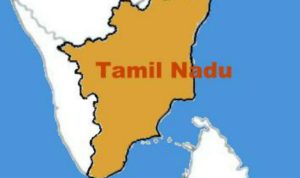 Moon Desk:Contrary to its claims of a Union, pounded by separatist movements, ethnic spats, linguistic disputes, caste clatters, communal tensions and the ever-growing societal intolerance, India's unity seems weaker than ever.
Separatist voices are resonating louder citing the discriminatory behaviour of the Central government that is being led by the ultra-orthodox BJP.
Recently, Tamil Nadu's ruling Dravida Munnetra Kazhagam (DMK) has upped the ante against BJP rule at the Centre. Deputy Secretary-General of ruling Dravida Munnetra Kazhagam Mr Andumuthi Raja openly demanded independence from the Indian Union and warned Delhi not to push Tamil Nadu into making demands for statehood by reducing its autonomy.
Raja's recent outrage against the Centre has a profound history, since DMK assumed power in May 2021, CM Stalin and his government have had several hassles with the Delhi government on a range of issues such as the three-language formula, NEET, GST compensations, and the National Education Policy.
Centre is biased when it comes to providing the due share to the Tamil people. Tamils have spread all across the world and send a huge number of remittances back home which are then extracted by the authorities sitting in New Delhi and expended in the Northern parts of India which is seen as sheer unjust to the hardworking diaspora of Tamil Nadu.
The grievances of the DMK which is the sole political representative of the Tamil people, and the demands for autonomy seem very much genuine. Tamil Nadu is a state that has been continuously disregarded by the BJP-led Central government even though this state contributes greatly to the country's growth.
As per the latest statistics, being India's second-richest state, Tamil Nadu contributes 9 percent to India's overall exports, 9.22 percent in GDP and its share is 19.4 percent in India's Textile Industry and 32.5 percent in the export of cars.
In the export of leather products, Tamil Nadu's contribution is 33 percent. Aside from the legit and appropriate demand of Tamil Nadu's separatism, India would likely tighten its hold through its belligerent and regnant practices over the resourceful state against the will of the natives because, for India, letting Tamil Nadu go is like letting go of a golden egg-laying chicken.
There is no doubt that with its abundant resources and human capital, Tamil Nadu will be just as if not even more prosperous without the cow belt and a dominating Central government that tends to meddle with Tamil affairs by implementing the policy of looting the South through immense taxes and feeding the Northern states.