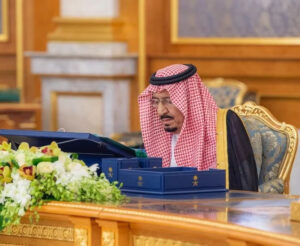 MT Desk: Saudi Arabia's Cabinet on Tuesday renewed calls on the international community to stand up against all Iranian violations that contradict international law.
It also reiterated its total rejection of all attacks that threaten the security and stability of Iraq
The session was chaired by King Salman at the Al-Salam Palace in Jeddah.
During the meeting the Cabinet also approved a Memorandum of Cooperation between Saudi Arabia and the British government and Northern Ireland in the energy sector.