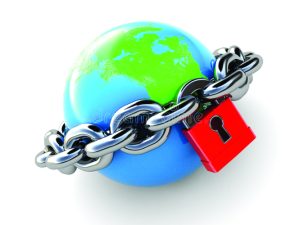 Economic Correspondent: A much-needed move to sign free trade agreements (FTAs) and preferential trade agreements (PTAs) with potential countries and economic blocs is not moving as desired by Bangladesh, mainly due to lack of responses.
Although the government had taken initiatives to sign such deals to boost bilateral trade with other countries, no significant progress was made, according to sources.
Bangladesh is on course to graduate from its least-developed country (LDC) status in 2026. Many developed countries will not continue duty-free facility in the post-LDC era, said an official.
"Feasibility study comes first. Then we can decide on a deal. In fact, we'll sign FTA/PTA with a country only when it's financially and economically viable for our country," the official further said.
Bilateral free-trade or preferential-trade pact is a matter of negotiations between two countries. No country does come forward to sign a deal if it goes against its interests. A commerce ministry official admitted that the process of penning bilateral FTAs with some countries was progressing slowly.
Signing FTAs with some countries may not be feasible for Bangladesh as it will cause a heavy revenue loss to it, according to trade officials.
The process of signing FTAs with some countries is currently at the negotiating stage.
Discussions are ongoing with Indonesia, Eurasian Economic Union (EAEU), Thailand, Malaysia, China, Turkey, APTA, ASEAN, Australia, GCC, Japan, the Philippines, South Korea, MERCOSUR and Singapore.
It has already conducted feasibility studies on possible FTA/PTAs with Australia, Thailand, Malaysia, China and the ASEAN bloc.
India, China, Australia and Singapore are potential partners of Bangladesh. So, it is trying to sign proposed deals with them within a short span of time.
The government also prioritizes Cepa, RCEP and Bimstec for the purpose, according to another official.
Accordingly, Bangladesh embassy in Moscow sent a formal request for initiation to sign an FTA with EAEU on January 13.
But Dhaka is yet to receive any response from the commission.
Bangladesh and Malaysia have agreed to start similar negotiations as they have nominated a chief negotiator regarding the issue.
A memorandum of understanding (MoU) was signed during the Chinese president's Dhaka visit in October 2016 for doing a joint feasibility study on an FTA.
A term of reference was finalized and Turkey indicated the signing of a PTA. But Turkey is currently busy negotiating its entry into the EU.