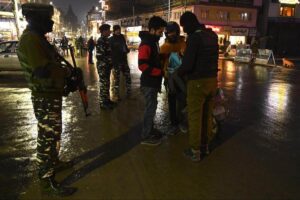 Qazi Mizan: Kashmir Valley residents feel police are delaying the process of clearance to 'punish' people who may have relatives with separatist leanings; hundreds of applicants denied passports for 'security reasons'
There's a new source of anxiety in Kashmir after the Centre ended Jammu and Kashmir's special constitutional position in 2019. Delayed or no police verification or adverse police reports have left hundreds without jobs and passports. According to top official sources, these have reached a five-digit mark in Kashmir, the highest in the past decade.
Several J&K politicians, including former Chief Minister Mehbooba Mufti and her daughter Iltija Mufti, alleged they were being denied passports. The Muftis have approached the court.