The Kashmir conflict, the legacy of the British Empire and the role of the United Nations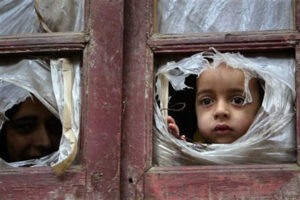 Qazi Mizan: Remaining true to their routine of throwing false and baseless allegations, a BJP official insinuated that Pakistan was an 'expert in international terrorism'. The use of such provocative statements to gain the world's attention is something we have dealt with all too frequently. It seems to be the only hand the Indian government can play. As per usual, the Foreign Office was quick to condemn and refute these accusations but perhaps this time we should go a step further. It is our job to mobilise global actors by exposing state-sponsored terrorism against Muslims within the Indian border, as well as in IIOJK.
Time and time again, Indian officials make headlines either by insulting Pakistan, making false claims or denouncing it. And every single time, our government has responded in kind and highlighted the reality of the situation; that India is a fascist country that uses its power against innocent minorities. For the External Affairs Minister, Subrahmanyam Jaishankar, to state that Pakistan is involved in international terrorism as if it was a matter of fact should allude to the comfort with which Indian politicians are trained to not only make false statements but to direct all their prejudice against Pakistan. This is a tirade that we are all too familiar with and have dealt with too many times to count.
The Foreign Office was right in pointing out that this was just another attempt for India to mislead the international community and that it was an attempt to deflect from its own actions as a serial human rights violator. It was important to take back control of the narrative, especially when India has been rather brazen about its oppression and violence against Muslims and Kashmiris. The 'saffron terror' orchestrated by the BJP government was a blatant call for the elimination of all Muslims in India. Just recently in August a former BJP legislator was caught on camera boasting about the five Muslims that were killed in Rajasthan. A similar attitude is also adopted towards IIOJK as well where at least 72 military operations have been carried out by the Indian government, killing 191 people as a result.
These are facts that the global community must be reminded of, whether Pakisatn's government does it through the news or by approaching different diplomats. If Pakistan is to learn anything from this charade, it is to maintain momentum against India with the same regularity that it throws bigoted remarks.