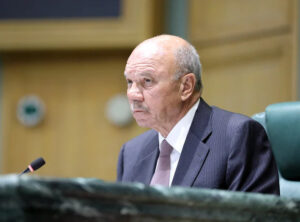 MOON Desk: Jordan's Senate Speaker Faisal Fayez has said that the UN is still "unable" to play its role in ending conflicts and crises, especially ending the Israeli occupation of Palestine.
On Friday, Jordan's News Agency reported that Fayez's statement came during a student workshop on the role of the UN and the goals on which it was founded.
He said the UN has been unable to end the Israeli occupation of Palestine and had not been able to take any decision regarding the crimes and massacres committed by the Israeli authorities daily against Palestinians.
"The UN is unable to end the conflicts and political crises in Syria, Yemen and Libya," Fayez added.
The organization needed to play a more "effective" role in ending regional conflicts and enabling its people to live freely and safely, he said.