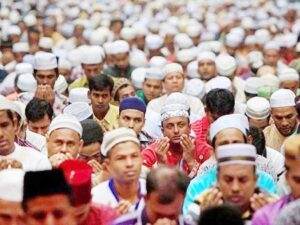 MOON Desk: India's largest socioreligious Muslim organisation rejected the government's move to seek public and religious organisations' views on the Uniform Civil Code, which meant that all people, regardless of region or religion, would be subject to the same set of civil laws.
The Jamiat Ulama-e-Hind said in a statement that the Uniform Civil Code is completely contrary to the religious freedom and fundamental rights guaranteed to citizens in Articles 25, and 26 of the Constitution and that the organization will protest it within the legal framework.
The civil code governs marriage, divorce, succession, and other major social issues, and Muslims publicly protested against changes to Islamic laws, particularly those pertaining to divorce, when the Law Commission of India first proposed them in 2018. The commission issued a Consultation Paper on "Reform of Family Law," in which it stated that "forming a Uniform Civil Code (UCC) is neither necessary nor desirable at this stage."
However, the commission on June 14 asked the public and registered religious organizations to submit their opinion on the civil code within 30 days.
Jamiat Ulama-i-Hind, while opposing the latest government move unequivocally, claims that it is part of an attempt to undermine citizens' religious freedom and the original spirit of the Constitution.
"Our constitution is a secular constitution, in which every citizen has been given full religious freedom, and he has been also given the right to choose the religion of his choice, because there is no official religion for the Indian state, and it gives complete freedom to all its citizens," it said.
In a pluralistic society like India, where followers of different religions have been living in peace and unity following the teachings of their respective religions for centuries, the statement claimed that the government's idea of imposing the civil code appears that "Article 44 of the Constitution is used under the guise of keeping a particular sect in mind to mislead the majority."
Jamiat Ulama-e-Hind President Maulana Arshad Madani stated that this is a matter not only for Muslims but for all Indians, vowing not to compromise on religious affairs and worship in any way.
And it violates the fundamental rights guaranteed by the Constitution, is unacceptable to Muslims, and is detrimental to the country's unity and integrity, he added.