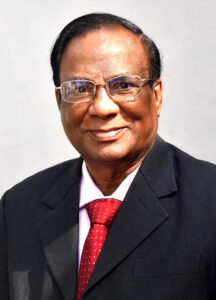 Staff Moon Correspondent: Veteran journalist and Bir Muktijoddha Azizul Islam Bhuiyan has taken over the editorship of The Daily People's Life, marking a significant addition to the publication's editorial team.
The Daily People's Life, a concern of the Next Publication Limited operates under the leadership of Chairman of the Editorial Board Hasan Rahman and publisher Nafisa Jumyina Mahmud.
Azizul born in 1952 in Barisal lent his expertise to the Daily Bangladesh Observer as its contributing editor.
In early 2016 he transitioned to the renowned BDG-Magura Group where he concurrently served as Editor for the Bangladesh News and the Bangladesh Khabor.