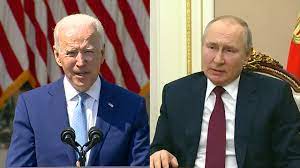 Moon Desk: President Joe Biden has "no intention" to meet with Russian President Vladimir Putin next month while attending the G20 summit, the White House said Thursday.
"He has no intention to sit down with Vladimir Putin and that's where we are today," National Security Council spokesman John Kirby said.
Biden has previously said he has no plans to meet with Putin at the summit being held in Bali, Indonesia. It is not confirmed yet whether Putin will attend.