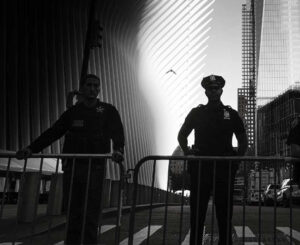 Qazi Mizan: Pakistan is a safer country than India! This information was revealed in a survey report conducted by an organization called 'Gallup Law and Order Index'. The organization conducted a survey in 121 countries of the world. The report gives a score of 1 to 100 on security questions. India got 60th place by getting 80 marks there.
On the other hand, Pakistan is ranked 42 with 82. Singapore tops the list. The number obtained is 96. Afghanistan is at the very last place in the list.
Tajikistan, Norway, Switzerland and Indonesia made the top five. On the other hand, countries at the very bottom include Venezuela in Latin America, Congo and Gabon in Africa.
In the 'Gallup Law and Order Index' survey, Laos, Iran and New Zealand have got a place in a row with Pakistan. USA, Italy and Germany are just one step above Pakistan. By getting 83 marks, the ranking of these countries stands at 41. On the other hand, the marks obtained by Australia and Canada are 84 and 87 respectively. Significantly, India-Pakistan ranks below Britain and Russia. Britain scores 79 on the security question. And Russia got 77 marks.
Note that in this survey report, India is in a row with Iraq and Sri Lanka. India's Modi government is unwilling to give importance to the 'Gallup Law and Order Index' report. As usual, New Delhi claimed that the survey was done with the intention of making India look low.
But the audit agency refused to accept this complaint. They claim that they have spoken to about one and a half lakh people from 121 countries. There are several things that have been asked.
For example, whether they can walk safely on city streets at night or, whether citizens trust the local police the survey was conducted based on these questions.