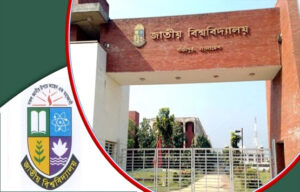 Moon Desk : Online admission for the Master`s Professional Course for the academic year 2022-2023 in the colleges under the National University (NU) will begin on Sunday.
The admission process will start at 4 pm on the day and continue to 12 midnight on September 27, an NU press release said on Friday.
Interested candidates can fill up the primary application form NU admission website.
After completion of the admission process, classes in the professional course will begin on October 23.