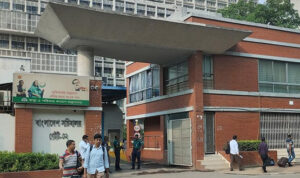 Moon Desk: The govt has rescheduled office hours from 9 am to 4 pm from November 15 for all the government, semi-government, autonomous, and semi-autonomous institutions.
The new office timing was approved in a meeting of the Cabinet Division held at the Prime Minister`s Office (PMO) on Monday. PM Sheikh Hasina presided over the meeting.
Cabinet Secretary Khandaker Anwarul Islam made the disclosure at the Secretariat after the meeting.