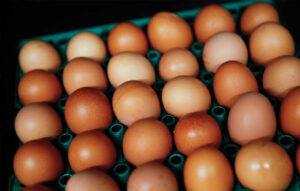 Moon Desk : Acknowledging the high price of eggs in the market, Agriculture Minister Dr Muhammad Abdur Razzaque on Sunday assured the public it would soon come down.
"The price of the egg has been hiked and it is temporary. The price will come down soon," he said while speaking at a seminar, held at a hotel in the city.
Referring to edible oil, the minister said they have a specific plan to produce 40% of the annual demand for edible oil domestically within 3-4 years.
He also urged the authorities concerned to make the loan process easy without any security money for the real farmers. Razzaque also urged the insurance policy companies to be more customer-friendly to curb fraudulence.
The speakers at the seminar stressed the need for financial inclusion, and increased credit and investment in the livestock sector.
In 2020-21 fiscal, a total of Tk 3,550 crore in loans were disbursed in the livestock sector, which is 14% of the total agriculture credit, said speakers at the seminar.
They also found out some reasons behind the lagging financial inclusion in the livestock sector. These are complexities in loan process, complexities in security money, reluctance of private banks, mortality rate of livestock and lack of organisation facilities in terms of insurance policy.