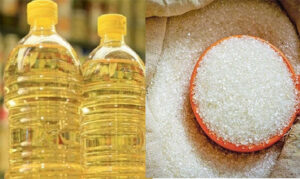 Moon Desk: The prices of sugar and soybean oil have been increased by Tk 13 per kg and 12 per litre.
As per revised price, consumers will now have to pay Tk 190 for a one litre bottle of soyabean oil and Tk 108 for a kilogram of packaged sugar.
The new prices will be effective from Thursday.