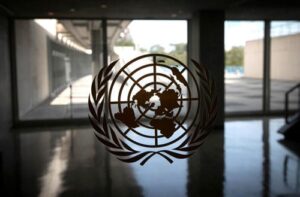 Moon Desk: UN human rights experts and defenders in a joint communication have expressed serious concerns on the application of counter-terrorism laws in Indian illegally occupied Kashmir, saying that these laws would lead to more human rights abuses in the disputed territory.
The communication was signed by the Working Group on Arbitrary Detention; the Special Rapporteurs on the promotion and protection of the right to freedom of opinion and expression; on the rights to freedom of peaceful assembly and of association; on the situation of human rights defenders, on freedom of religion or belief and on the promotion and protection of human rights and fundamental freedoms while countering terrorism.
The diplomats also expressed concern that the measures, imposed after the Indian Parliament revoked the special status of occupied Jammu and Kashmir, would exacerbate tensions in the region. They noted that India never responded to the several joint communications sent by the UN human rights experts over the last four years, nor has taken any action to reverse its illegal measures and halt human rights violations.
While recalling various previous communica-tions issued to the Indian Government, on this subject, the new joint communication underlines various violations of the Universal Declaration of Human Rights (UDHR), International Covenant on Civil and Political Rights (ICCPR) and the International Covenant on Economic, Social and Cultural Rights (ICESCR). The Unlawful Activities Prevention Act (UAPA) is against human rights defenders and civil society members, including those that report on human rights violations in the region or express opinions criticizing the revocation of Jammu and Kashmir's special status or other political decisions, it was pointed out.
The provision for preventive detention without charge or trial under Public Safety Act of 1978 expanding the government standard pretrial detention of 60-90 days to 180 days, poses particular challenges to the right to liberty and security, as well as fundamental due process and fair trial rights under international human rights law, such as these right to presumption of innocence. The joint communication expressed concern that Section 10 of the PSA allows for the transfer of detainees to different jails and centers outside of the Jammu and Kashmir region, "We underscore the importance of guaranteeing access to counsel and communication to family members of detainee whereabouts in line with article 14 of the ICCPR."
The National Security Act (NSA), which allows for preventive detention for up to 12 months, "can be invoked by law enforcement officials in cases of alleged religious conversion, cow slaughter, among other religious acts, and may therefore be particularly vulnerable to disproportionate enforcement against Muslim and other minorities," it said.