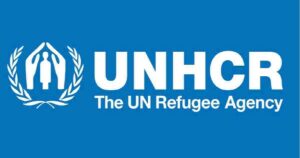 Moon Desk: UNHCR, the UN Refugee Agency, has welcomed and greatly appreciated the announcement by the United States to increase the number of resettlement places for Rohingya refugees.
However, there are very limited spaces offered for resettlement, and these are dependent on many factors, UNHCR said.
"Any resettlement will have to be part of a comprehensive approach with the main focus to remain on preparing the Rohingya for voluntary, safe, dignified and sustainable return," said a spokesperson at UNHCR office in Dhaka on Sunday.
At the same time, he said, they need to work towards improving refugees' resilience while living in the camps and investing in their self-reliance to make them less dependent of humanitarian assistance.
Responding to a question, he said resettlement may be considered an option for refugees living in extremely vulnerable conditions and who, for various reasons, are unable or unwilling to return to their country of origin.
The primary solution preferred by a large majority of Rohingya refugees is a dignified, safe, voluntary, and sustainable return, once conditions in Myanmar are conducive for such return, said the UN Refugee Agency.
UNHCR's ROLE:
Resettlement is conducted according to precise criteria established by resettlement countries.
Once a country establishes the criteria for resettlement, UNHCR can provide support.
Resettlement is mostly reserved for extremely vulnerable cases.
It is not a visa process, meaning refugees cannot apply for resettlement.
Extremely vulnerable cases identified through registration or protection activities, which meet pre-established criteria by the resettlement country, may be considered for resettlement.
The final decision on the resettlement of each refugee is made by the resettlement country.