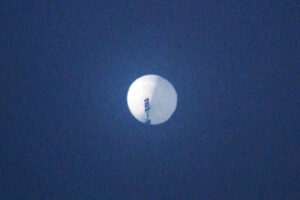 MOON Desk: Beijing voiced regret Friday for an "unintended" breach of US airspace by what it said was an unmanned civilian airship, after the Pentagon said it was tracking a Chinese spy balloon.
"The airship is from China," a spokesperson for China's Ministry of Foreign Affairs said in a statement. "It is a civilian airship used for research, mainly meteorological, purposes."
"The Chinese side regrets the unintended entry of the airship into US airspace due to force majeure," the statement said.