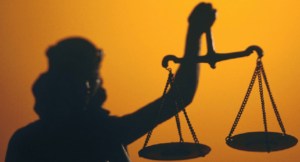 Moon Desk: India under Modi has become a fascist and 'Saffronized' state. Since, he became the Prime Minister, Saffronization has hit India's all institutions including its judiciary as well.
Hindutva ideology is the main driving force behind India's 'Saffronization' which is aimed at establishing hegemony of Hindus and Hindu way of life.
Indian Supreme Court has dismissed the plea filed by Zakia Jafri, challenging the clean chit given to Prime Minister Modi by the Special Investigation Team (SIT) in relation to the 2002 Gujarat riots [Zakia Ahsan Jafri vs State of Gujarat] in which 2,000 people, a majority of them Muslim were killed.
Jafri's son, Tanvir Jafri said that the family is "extremely disappointed" by the SC's judgement.
Moreover, a prominent Indian human rights activist, TeestaSetalvad, who spearheaded a campaign to hold officials responsible for deadly 2002 Gujarat riots has been arrested and facing charges of fabricating evidence against Prime Minister Modi.
However, a senior lawyer PrashantBhushancriticized the SC's remarks as "totally unwarranted and arbitrary". In a Tweet, UN special rapporteur on human rights defenders Mary Lawlor described Setalvad as "a strong voice against hatred and discrimination".
A prominent civil liberties activist Kavita Krishnan termed arrests a "revenge action" by the Modi government, accusing the court of paving the way for the case against Setalvad.
Amnesty India Tweeted, "Detention of prominent human rights activist TeestaSetalvad by the Indian authorities is a direct reprisal against those who dare to question their human rights record".
Targeting human rights activists for their legitimate human rights work is unacceptable. Indian authorities must immediately release TeestaSetalvad and end the persecution of Indian civil society and human rights defenders. Under Modi, India is destined to further its jingoistic interests at the cost of the values promised in its constitution.